A lot of you guys have been around since the beginning.  Since I started the blog in 2009, and then opened the store in 2012…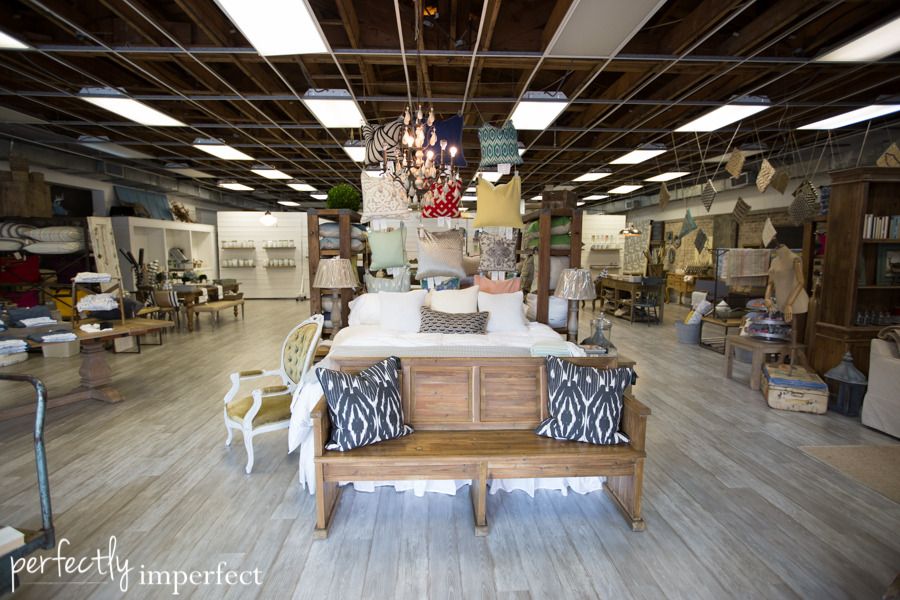 The shop changed and changed, and our space was mostly packed until the last few months.  Having the store was always part of the plan for PI, but I knew eventually the time would come when something would have to give.  Saying no or giving something up you enjoy is never easy, but I've found it's usually one of the best moves to make.
We want to focus on the blog again, and our online business, so last week we opened the doors and clearanced all the home decor/furniture.  We'll continue to offer our online collections, but we will have much less inventory locally.  It's time that Perfectly Imperfect went back to the beginning, and the store will now be a studio where we sell our paint lines and create.
I want more time and energy put into shooting our collections, painting pieces, and design work (both online and locally).  We want to create video content again, and I want a space that supports all that work.
I'm pretty sure this was the last time I shot the store when it was full (that pic above).  After day 1 of the sale, here's how it looked…
All the furniture sold, and is being picked up this afternoon, so we have a pretty blank space to work with.  Even the back cleared out as the week went on..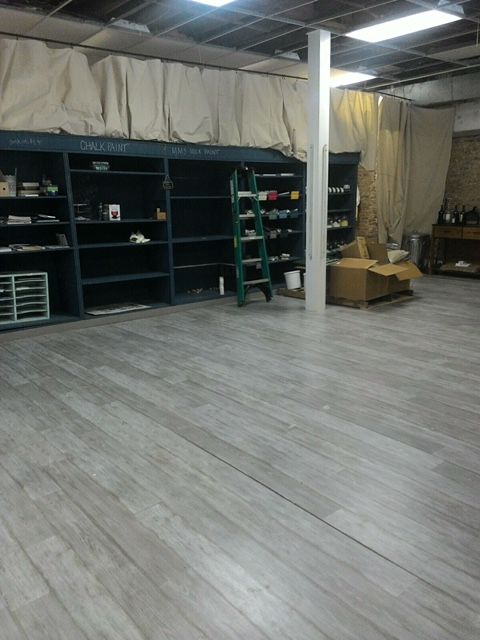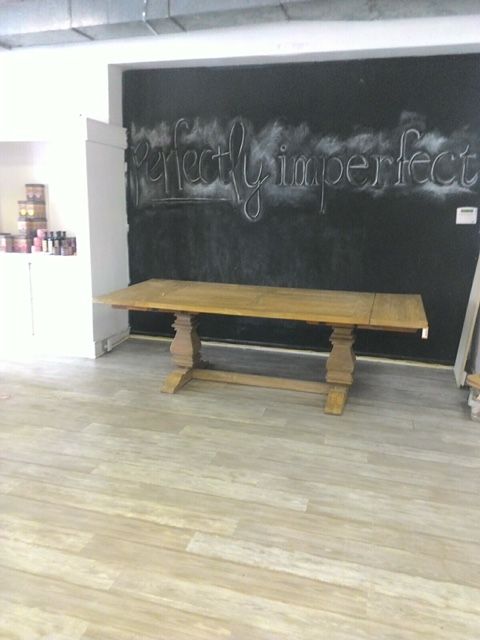 I'll be sharing our progress as we shift things around, and I have to say…I'm so excited about the direction we're headed in and equally excited to share updates with you here.  I've missed documenting what's going on daily, and doing the things that jump started my business in the first place.
To new beginnings and all…