Now that I'm back in the shop every day, our schedule is tight, and I'm still adjusting to it.  I feel like I'm slowly getting into a groove, and finding time to fit blogging and the behind-the-scenes work in.
My work for PI consists of directing the whole shebang, of course, but truly focuses most on online marketing (which includes our blog and shop).  While it has been a bit of a challenge to fit all the tasks in while being in-store, the time there has also been so creatively energizing for me.
We are always coming up with new ideas and new ways to show our products in real use, and how to relate it all together.  It is sometimes, though, difficult to put it all into place and make it all happen.  Being in the shop, and having all of our products right there at our fingertips has made it easier for me to work on a marketing/shop project from start to finish.
Enter Color Stories…
We have been knocking a big idea around for about 8 months, but are still in the "we'll see" phase, so hopefully this will be a bit of a pre-cursor for that.  Kaitlyn and I thought it would be fun to feature some of our favorite paint colors and pair them in a color story with other lines in our shop (which is what we do in the shop every single day).
This way, our online customers and readers get the inspiration, too.  First up was Napoleonic Blue Chalk Paint® & Miss Mustard Seed Milk Paint in Grain Sack.
We've also been working on painting sample (wooden) brushes for The Chapel Market coming up in October, so it was the perfect time to be practical while we shot photos.
Napoleonic Blue is one of my favorite warm, rich blues.  I've used it in my son's room, and just finished a ladykiller of a piece (show you soon, I hope).
Use it with clear wax for a clean, modern look or warm it up with dark wax…either way, it's a gorgeous, rich blue.
Plus, it's fun to take photos of paint. 😉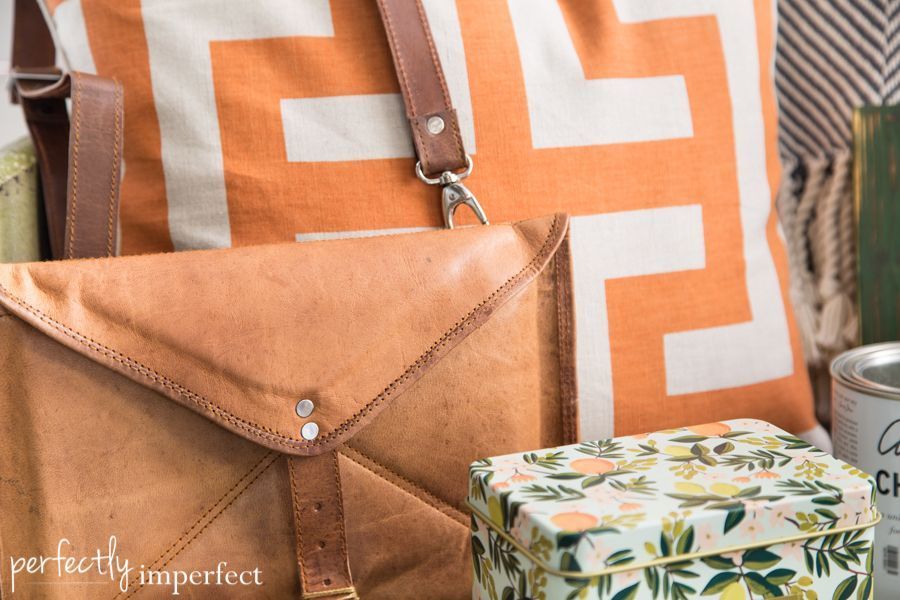 We paired the blue and gray with warm leather and shots of bright orange, coral and earthy green.
You can see more photos and links to all of the products of the September Color Story here...
I'm working from home today to shoot the playroom and other projects from home, which is a nice change of pace.  Of course, little ones awoke with a virus, so I'm not sure quite how productive I'll be.  All in a day's work. 😉