Good Monday morning, friends!
Before our trip, we worked on a few projects here and there.  I popped in to my cousin Jennifer's house the week before we left to work on a quick desk redo with her.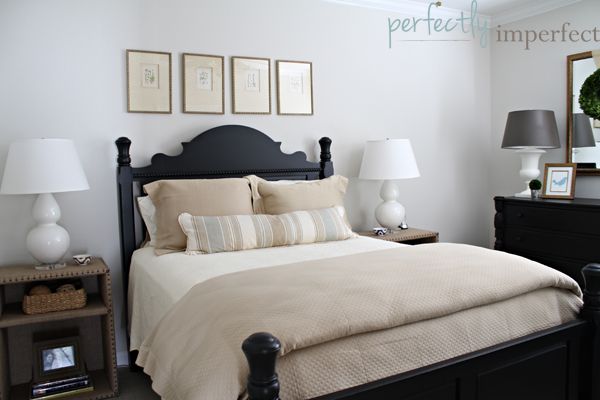 I couldn't help but show you her gorgeous guest room while I was at it, though.  Isn't it lovely?!?  She's been lightening and brightening her home one room at a time, and I'm sure I'll have to show you more one of these days!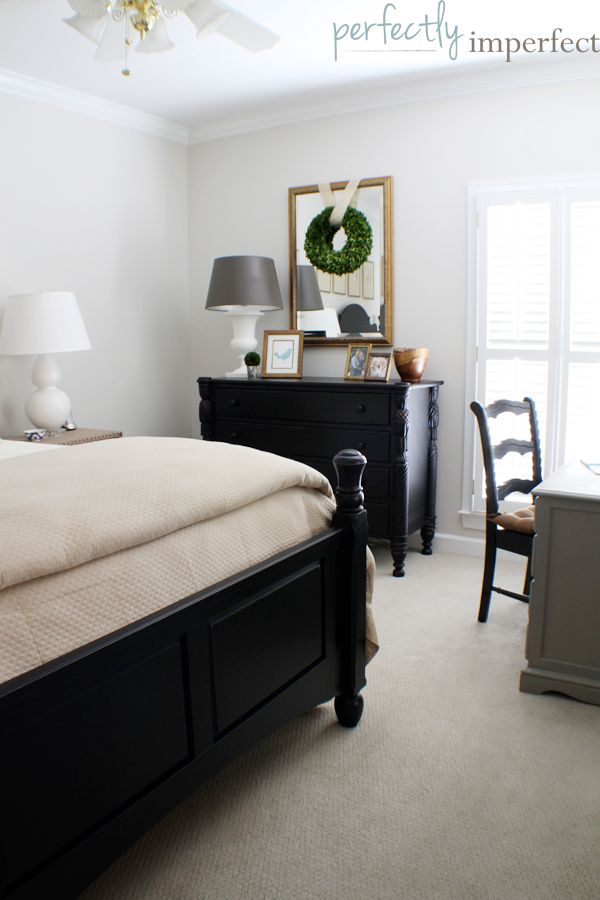 There's the desk over there in the corner, and while it looks wonderful in her room, it was actually on its way to their place at the beach.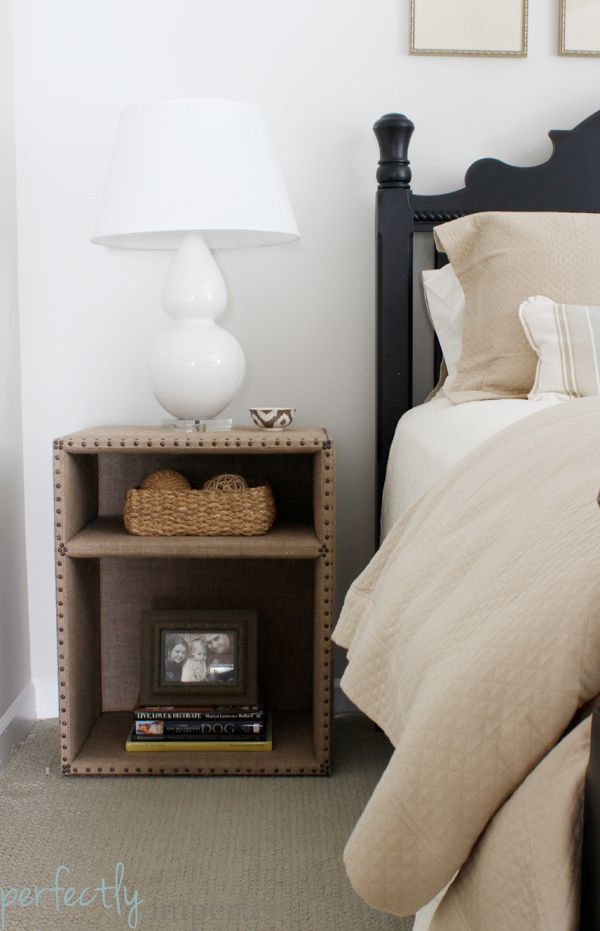 My favorite element of the room has to be the nightstands–aren't they fabulous?  And the lamps, and the bedding…you get the idea.  She worked with Ashley from Parish Designs, and I think they did such a wonderful job putting it all together!  P.S. You can find the wonderfully talented Ashley here at her blog/website and here on Facebook!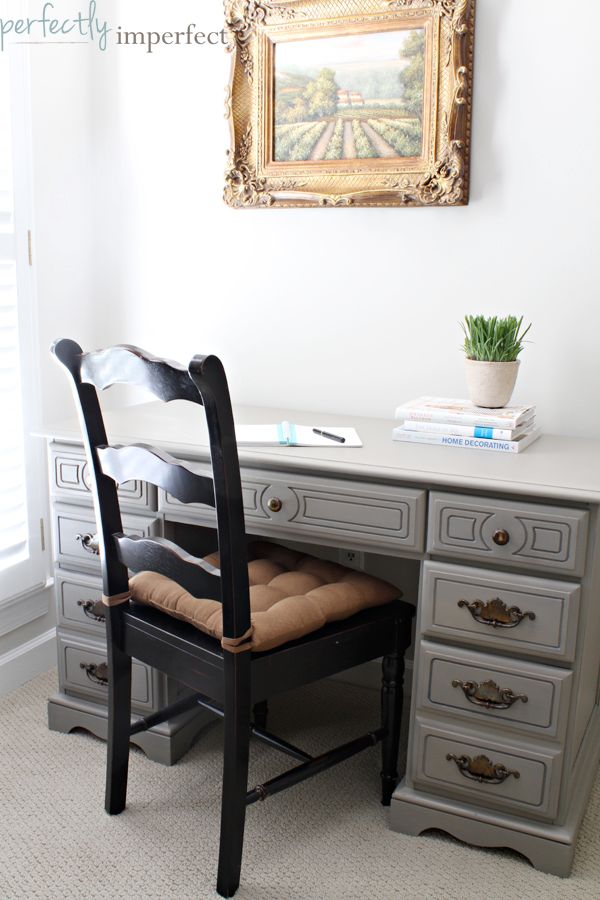 I somehow have no before of this desk, but it was a burled varnished wood, in great shape  but a little out of date.  We painted it in a base coat of Old Violet CHALK PAINT & covered with a coat of French Linen.
We then finished with a coat of clear wax, and distressed very subtly.  We left the original hardware to save cost and it looks great!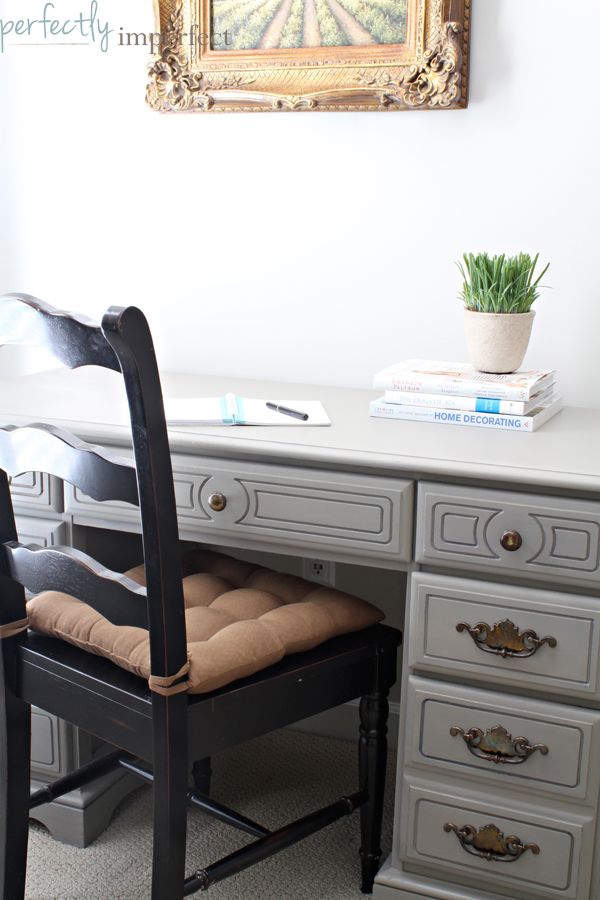 I think it turned out lovely!!
I'm dying to know…what furniture projects have you been working on lately??