Writer. Artist. Storyteller.

and the stories they tell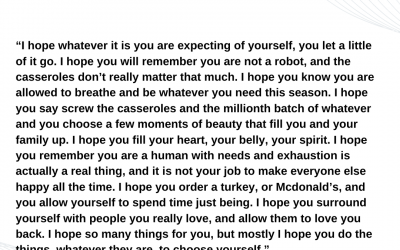 Oh the traditions and the rush of this season (and this life, really). I am continuing to learn the sacred act of choosing myself, and choosing my...
the middle:  A book of the stories of my middle, and the constant unfolding of us.
SHOP
original art
COMING SOON