Boys will be boys.
That's all there is to it.
So when we first decided to "re-invent" the back of PI, I knew Matt would be more than happy to come in and tear some things down.
As far as him helping us build some stuff for the back… the jury is still out!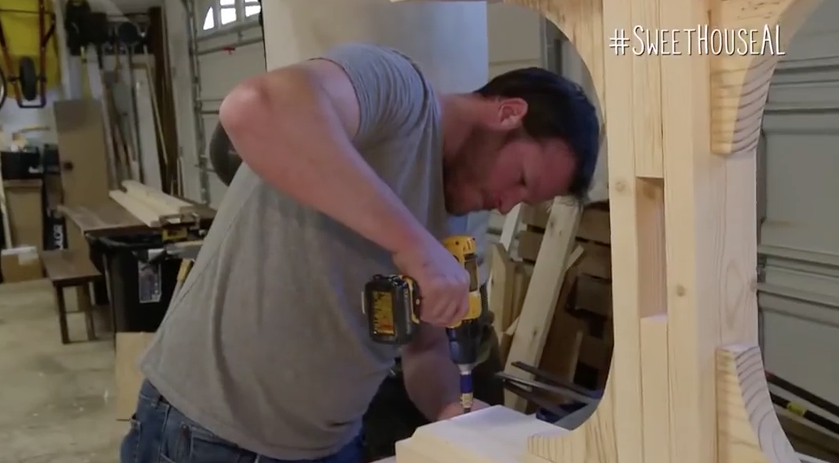 Although let's get real, anyone who knows Matt knows he loves to build so these 100 projects are just our way of helping him do what he loves 🙂
So to "redeem" himself from his sledge hammering in the master bath…or lack off..
You remember that scene right?
When they found the pipe in the wall….. well if not guess what!!
You can watch it all over again on HGTV Thursday, June 4th at 10pm/CST and Friday morning at 1am, CST for the late nighters.
But back to it… He decided to "redeem" himself by filming him tearing out some of the wall in the back to make room for our new offices.
Knocking out those walls gave us so much room for activities.. Step Brothers references for you guys there.
Now that the demo is done, it's time to make it pretty!
And who doesn't enjoy making a space pretty.
Stayed tuned for our PI Office and Workspace Reveal to come soon… and for those late nighters be sure to watch us June 4th and 5th on HGTV.