So you see….I may have a thing with open shelving.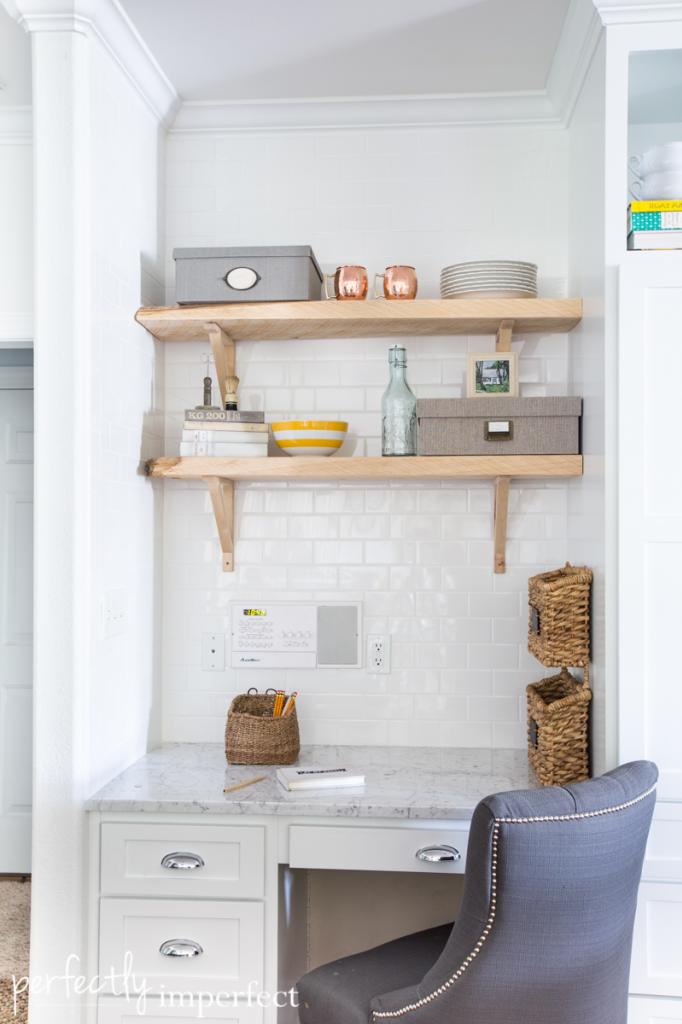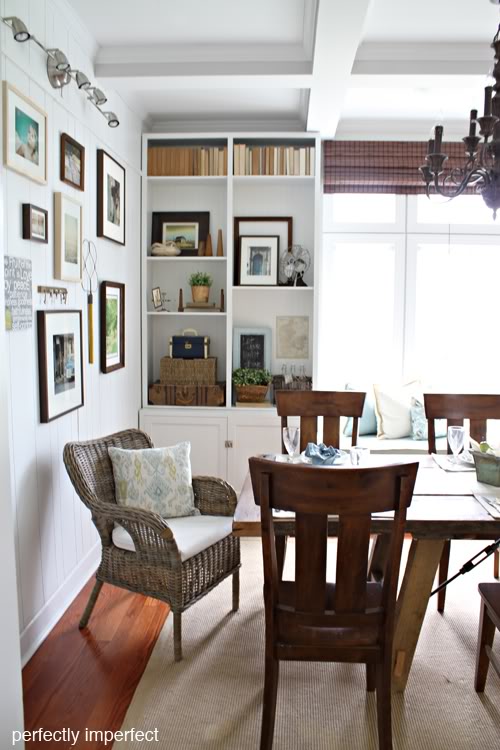 It helps me stay organized and neat (uh sort of), which I love.
Remember when I first took the doors off my cabinets in the Kitchen?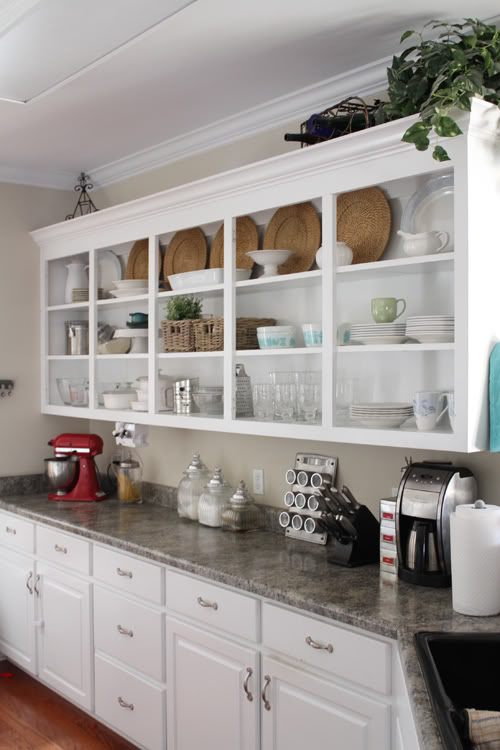 I feel like this is the best way to show off your pretty dishes and all the other knick knacks around your house.  And honestly, the fact that my stuff is all splayed for the world to see–keeps me a little neater.
It's why I added glass cabinet doors in our kitchen renovation last year…

Now my attention is turning to another makeover around the house…I'm thinking the bathroom needs a little open shelving.  Probably something reclaimed.  Something like these…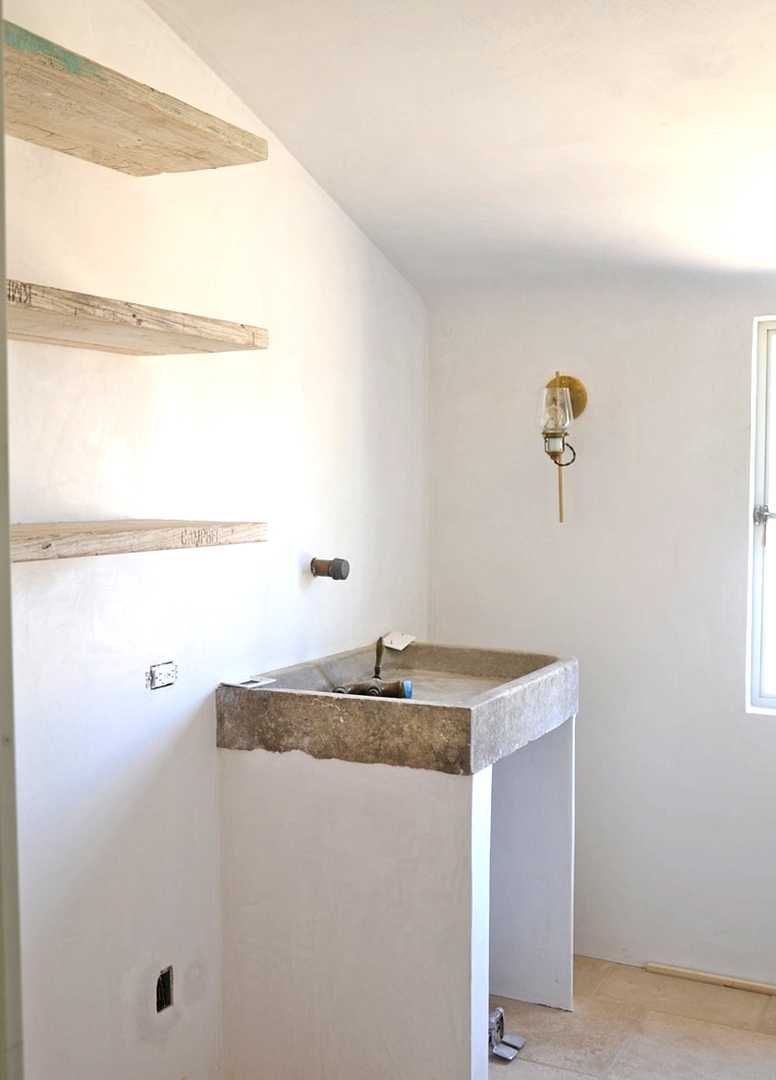 Feeling a little inspired this weekend & I hope you do too…Happy Friday, folks!