Every girl dreams of champagne confetti canons right?
Well maybe that is only us and one of our favorite new bloggers, Emily Henderson! I have admired her vintage finds on Instagram for years now and Julie has been keeping up with her every project via her blog… But she totally through us for an inspiring loop with her "Ban.Do Studio Design."
We told you guys a couple weeks ago that we were making a new space in the back of PI for our offices. Although we may not go this wild and fun in our offices, there are some things we may not can live without!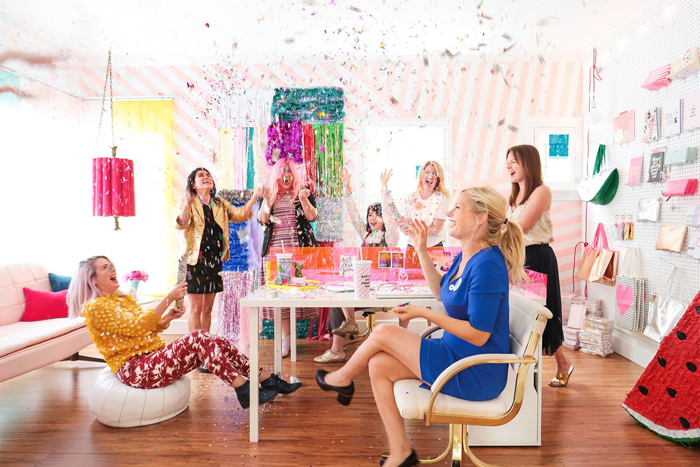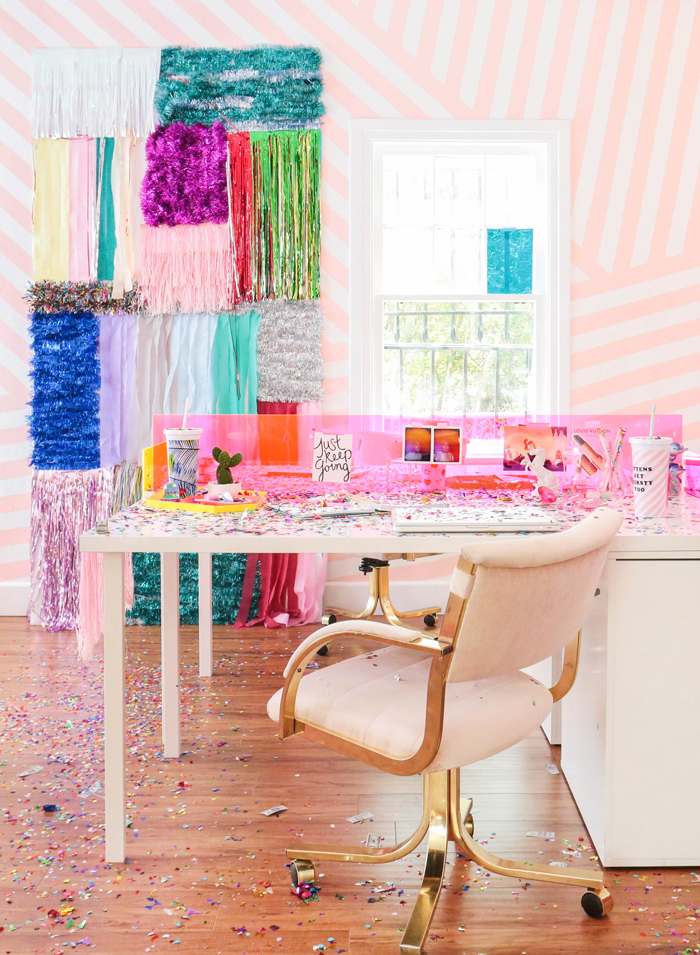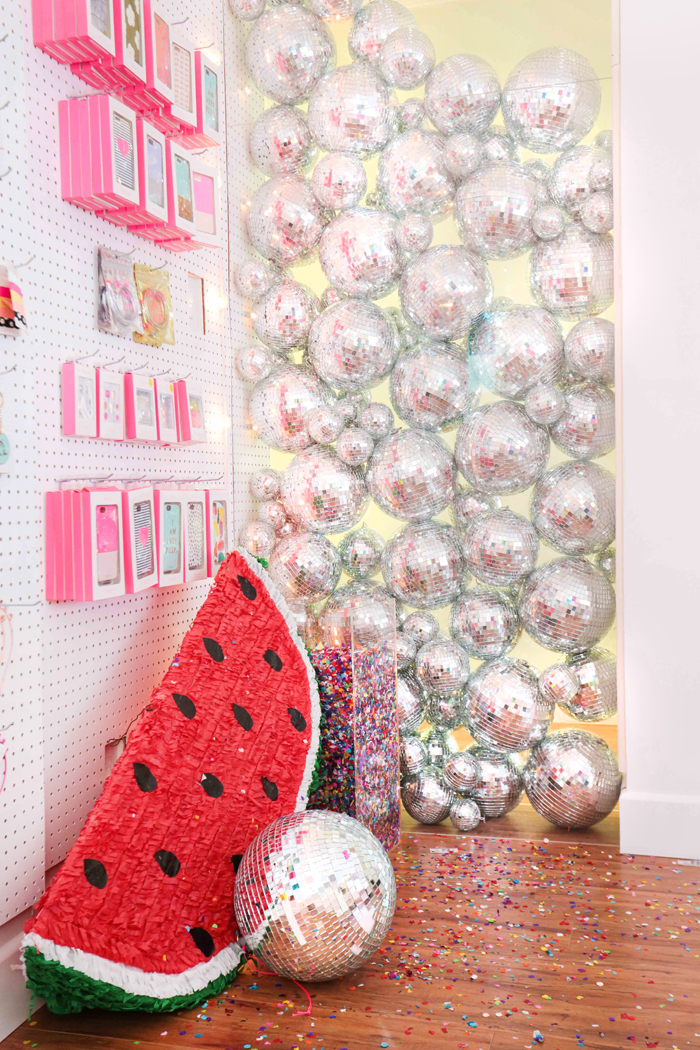 Umm.. if you are wondering what to get Julie and I for Christmas, we will take a card board cut out as cute as the one below. Also how about their uses of simple plexi glass to make inspiration boards and desk separators. (seen above)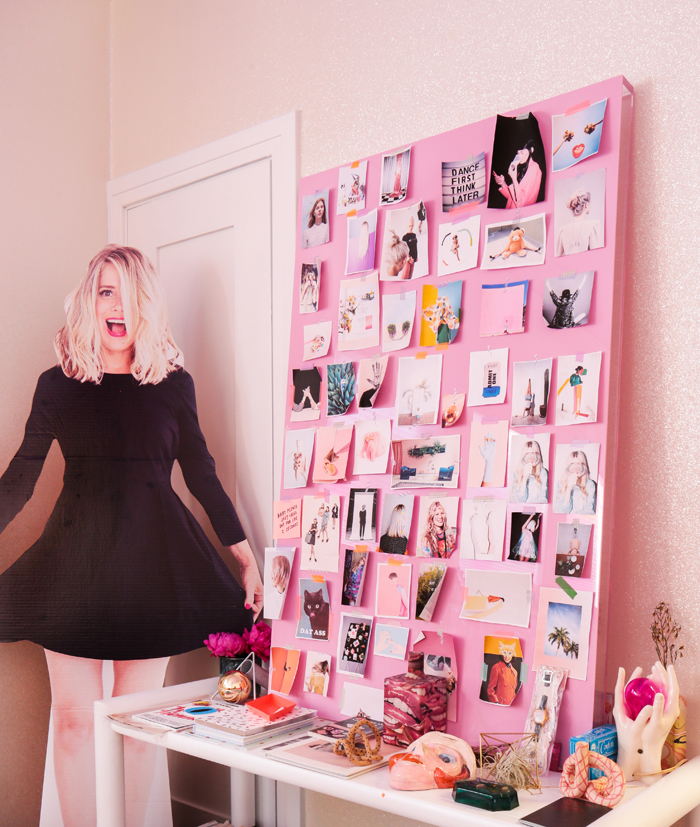 I have major rug envy over this one found in "Jen's Office!" If you love this rug as much as I do, Emily Henderson was nice enough to show us this incredibly beautiful and affordable option.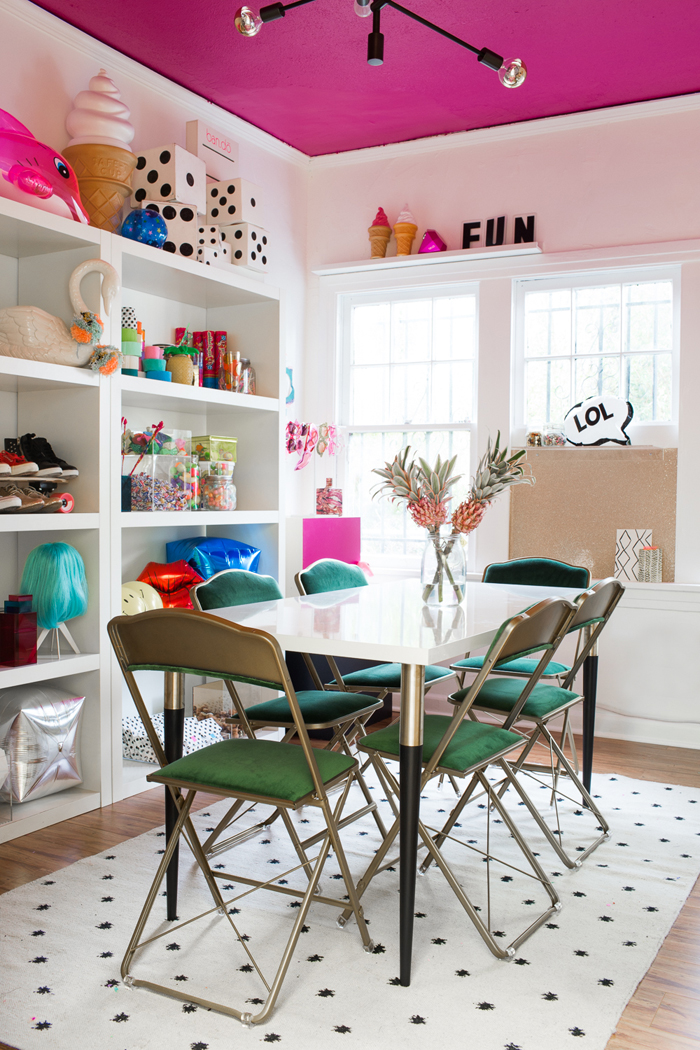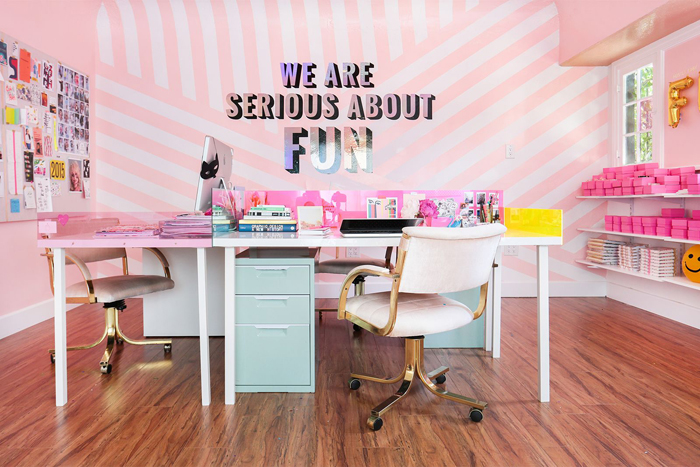 As you can tell, they are "serious about fun" and so are we.  Stay tuned for updates on our office and see some of the little inspiration we got from Emily's "Ban.do Studio Design."  Who are some of your favorite bloggers out there?