To say that it's been busy since opening Factory South is an understatement.
We're running back and forth between two stores, and I have no expectations that will end anytime soon.  It's a lot to juggle, setting up the new business and running both of our current stores in Troy.  Then there's the blog, and online store for me…I may be a little scatter brained these days.
But I'm used to my own shenanigans.
Opening a new store with a bit of a different feel has been challenging, exciting, and has me looking forward to seeing what direction it takes.
It has certainly been a whirlwind.  We are still learning about our local market there, and playing with shop displays and lines that sell well.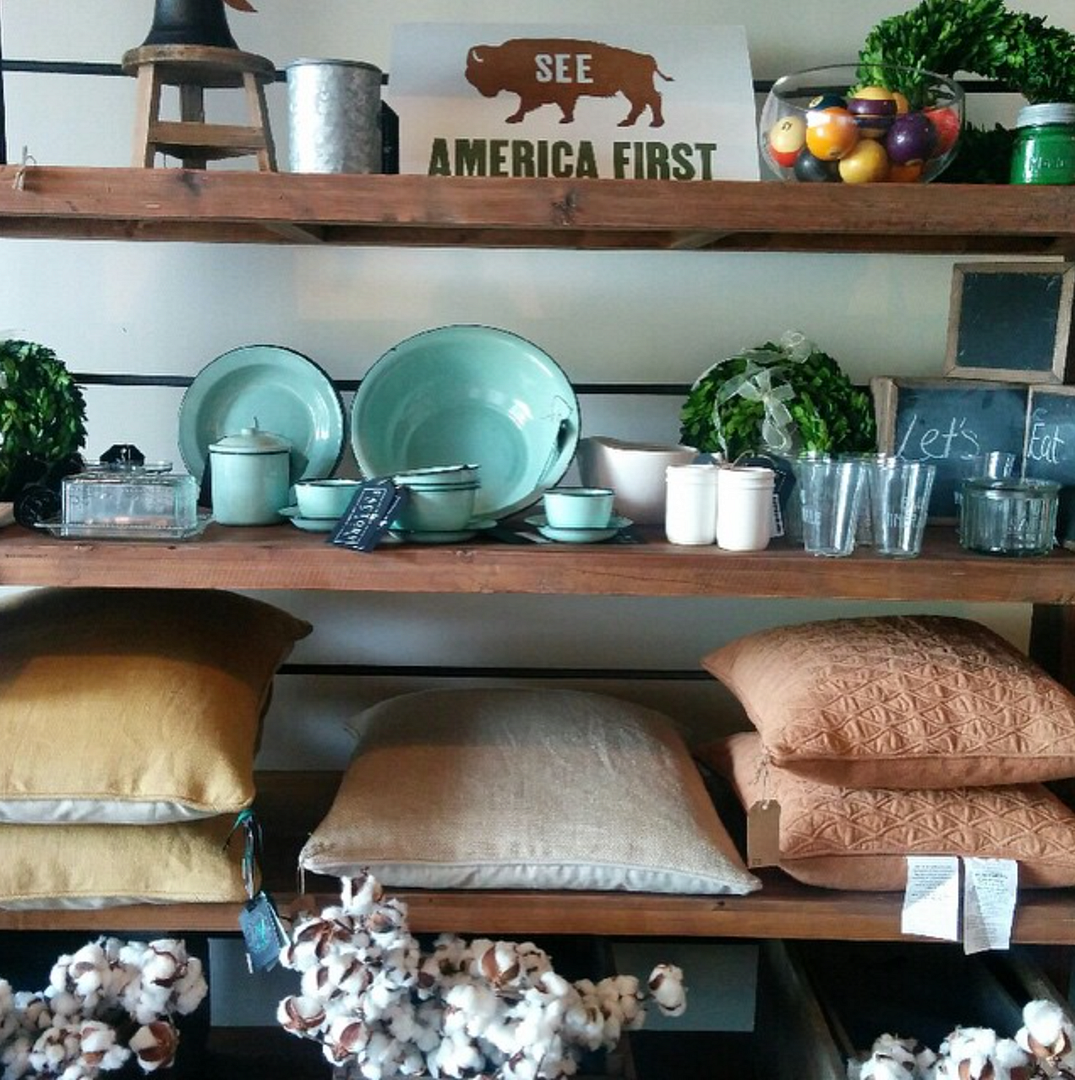 We really want to celebrate as many local artists as possible, and are in the process of finding more goods that speak to us.  I'm still in love with the idea that we are carrying all kinds of things under one roof: clothing, jewelry, home goods, unique finds, and even some bath & pantry.
Our plans are to open an online store, all the while bringing Perfectly Imperfect back to its original purpose–to create awesome content and inspiration as well as sell things we love like Chalk Paint, Milk Paint, books, vintage items & maybe even some fun subscription videos.
You know how much of a book nut I am, right?  It's been so surprising to me that our curation of books has been a top seller in the store–can't wait to share all of these online with you.
In addition to working on getting the online store ready for launch, we've also been pounding away at shooting our summer/early fall look book.  One of the locations was gorgeous, and I'm thrilled with how our brand comes to life in these shoots.
I guess I could have shown you a picture of my business partner, Bryant (but you can also see all of us together here), but his dog is adorable so we went with him instead.  Plus, he's our mascot.  Plus, he makes puppy dog eyes.  And I'm helpless.
Stay tuned for the launch of our online shop–and for finding out more about our story.  Oh, and P.S. if you know any artists or makers that you think would fit within our brand, do send them our way!  You can check out our style, products, and store for now on Facebook & Instagram.