It happens every year.
Sometime in January/February, I start looking around the house and feel the need to switch things up a bit.  My brain starts firing on all cylinders.  We can paint the guest room, and then I need to blog about the planked wall in the bedroom but I should probably paint the bedside tables first.  Then we could work on the kitchen nook and speaking of tables, maybe I should work on the dining room.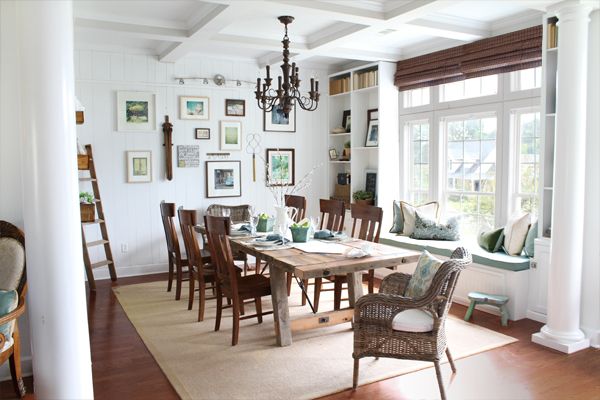 I bounce around for a while before deciding where to begin.  While there are probably more exciting projects to begin with, right now PI has a lot going on and there are large projects I have to focus on.  I'll start with the dining room refresh since it'll be simple, inexpensive, and did I mention simple?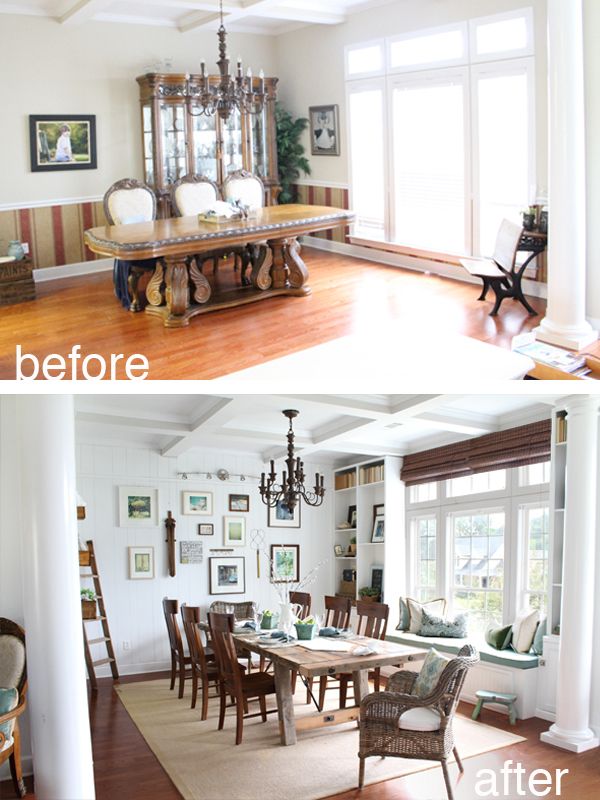 To date, the dining room is still one of my favorite before & after's in our home.  I feel like after our redo, we completely maximized our use of the space, and of course, the simple farmhouse nod is more my style now.
Other than table settings and an occasional built-in styling, the dining room has stayed exactly the same since we redid it 2 years ago.
I think it's time to totally overhaul the bookcases and update the styling.  I love to fill my shelves and table surfaces with pieces that speak to me or that inspire me at the time.  They are all in serious need of an update, so we'll start there for something simple.
While I'm still loving the mostly neutral color palette, I'm thinking I'd love to infuse some grass green in the space for something a little different.
I love the clean white backdrop and warm wood texture, so we'll keep that look and add some fun pops of color.
source? (I can't find this one?)
And I hate painting a chair, but I'm leaning towards a really deep grass green for our wooden chairs.
Stay tuned for the minxish makeover…