Christmas gets me all emotional.
Weepy, even.
In a good, joyful way.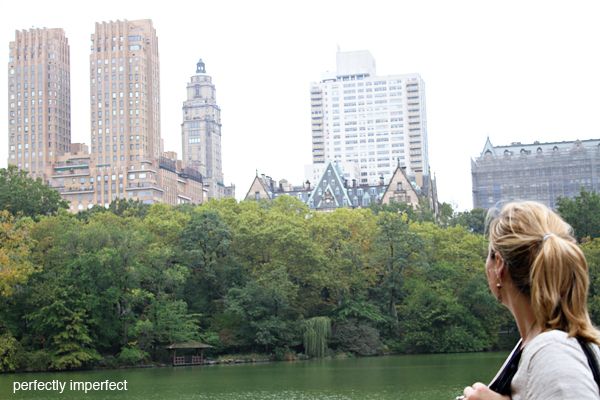 And reflective, certainly.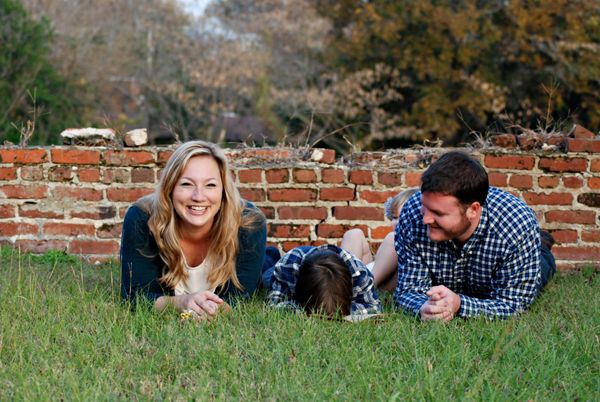 I think about my family, and how very blessed I am to have them all, safe and sound, tucked snugly in their beds.
I think about what my children will become…what they are now.
I think about Matt and how lucky I am to have him.  How much I want to be for him…for what I want for us.  How happy I am we're right where we should be.
I think about where I got to go this year, and how amazing it was…
and where I want to end up.
Beyond all of that, I think about lots of people in lots of places.
Certainly, the rest of my family, and my friends…some of whom are the strongest, wisest, bravest, and most genuine people I've ever known.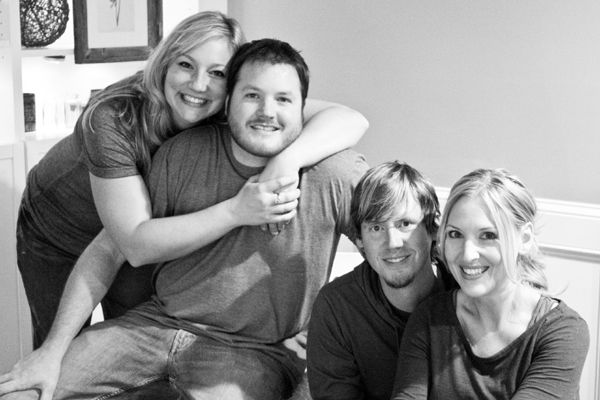 Friends I've made this year.
I think about Kevin and Layla, and their possible TV show–I wish nothing but the BEST for them.  I think about how natural they are, together and with others.
I think about Marian, and her new adventure in writing her book…I'm amazed at her talent & energy.  I think about how I sort of want to be like her when I grow up.  (if you're reading this, Marian, I'll never forget how you stopped what you were doing–probably a lot–to pray with me over the phone.)
I think about Ashley, and all that she's accomplished this year…I'm so proud for her and of her.  I think about roads she'll be taking this year, and praying for a smooth drive.
I think about Rhoda. Man, do I think about her.  That woman is REAL, people.  REAL strong.  Loves REAL.  Lives her faith REAL.
I think about Myra's selflessness and sweet spirit.  She is so quietly inspiring–I hope she knows what she means to me.
I think about all the kind and amazing women I've met this year: Kate, Traci, Chris, Beth, Sarah, Shannan, Beckie, Lisa, Lori….and so many more!  I wonder what they'll be doing on Sunday…who they'll get to see, how their faces will look on Christmas morning.
Let's be honest…how their houses will look. (they'll be quite gorgeous, you know)
But I also think about people I haven't met.
I think about Jennifer's new baby, Lola, and Jessica's Landry, and what a fun Christmas morning it will be for them and their newest additions.
I think about how Edie gets to spend the holidays in her new, beautiful home.  I think of her and her resilient Spirit quite often.
I wonder if Ree always looks so beautiful and what she'll have whipped up for her family.  I think about the kindness she has shown me the two short times I've had a chance to speak with her.
I think about Ana–how they'll certainly have a white Christmas and am thankful for the opportunities she has sent my way.  I also think about how I'm so impressed and blown away by her humble heart.
I think about Shannon, and her new ebook–I know what work it takes and how proud she must be.
I think about Jess, and the recognition she and her family have received.  What a blessing and fun surprise–she could not be more kind, by the way.
I think about how 2 years ago, this blog started with a full heart and a kind sister-in-law to sign up as "follower" #1.
I didn't know about your homes, your babies, your families, or your hearts.
Mine has changed because of the knowing.
It's more full, and it dares to dream just a little bigger.
So, as I did last year, I'm asking you the same question.
**In thankfulness of the last 2 years, I wanted to give you something.  It's small. And as my very small gift to you, because of the blessing you are to me, I'd like to ask you a question.  It may seem strange, but I feel pulled to ask.
What could I pray about for you?
It could be small, or big, light or heavy.  Just anything I could pray over this holiday for you.  I'm serious…I know not everyone who reads the blog knows me well enough to know if I would really do that.  Let me say this: It would truly be an honor.
Last year, there were comments–but my inbox was flooded.
It was glorious.  You all made me laugh out loud, and cry like crazy.
So, this year, nothing would make me happier than to receive 1,000 prayer requests from you guys.
I have seen quite a lot of joy in the last few years, and also a lot of grief.  It constantly reminds me we are all dealing with something.  Big or small, we're dealing with it.  And sometimes it just helps knowing that someone out there is thinking of you, simply being there.
If you're up for it, I'll ask you to pray that I am constantly open to growing as a woman, wife, and mother.  To be more long-suffering with my children and to teach them to be so as well.  To be slower to frustration, to be OK in the waiting, to love people first always and ask questions later.  To see the world with fresh eyes.
So, let me do this thing for you if you'd like….just leave a comment here or feel free to email me at shaunna@harristire.com.  Please pass it along, too.  I can always enlist backup.
I'd love to share the truest joy I can with each of you this Christmas.  I am better because of each of you.
Love to you all!