I'm so happy to have a talented friend over here today to help us celebrate this week of giveaways!
Have you guys met Jami over at Freckled Laundry??
First, let me say that Jami is incredibly sweet, a dreamer really, and a giver….giver of her time, talents, tips, and her brave spirit.
Did I mention she's CRAZY TALENTED???
A while back this crazy-talented blogger opened an etsy shop (also called freckled laundry–don't you love that name?!?), and blew us all away with her unique and intricate designs.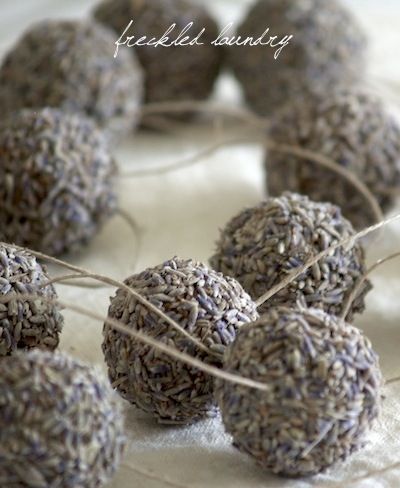 From lavender garland and dipped letters to angelic handmade baby shoes to her beautiful clay tags, she creates unique and meaningful art…can you tell I find her very inspiring and somewhat magical??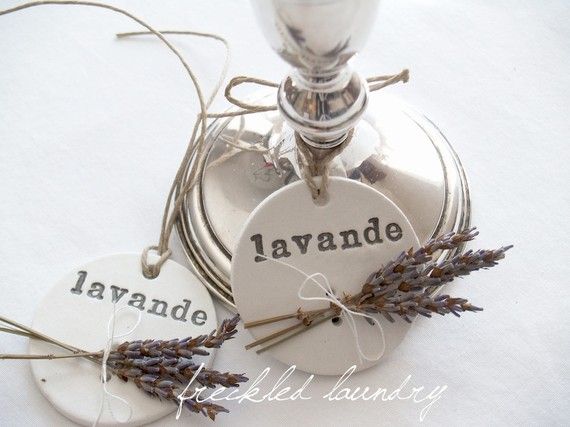 So you know the drill this week:  Jami is here to give something to YOU!  One of you lucky gals can choose from the following Freckled Laundry packages…
1 set of lavande tags
1 set of fleur tags
1 set of custom initial/monogram tags
OR
1 lavender monogram
1 set of tags
What's a girl to choose??
To enter this beautiful giveaway, simply visit Jami at her
shop
or blog and tell me your favorite item she's created.
For extra entries:
1.  Follow Jami's
blog
to see her amazing projects
4.  Give yourself an entry for tweeting, blogging, or posting to Facebook about the week of giveaways!
**DON'T FORGET TO ENTER OUR PREVIOUS GIVEAWAYS LISTED BELOW.   ALL GIVEAWAYS WILL REMAIN OPEN ALL WEEK.  AN EBOOK WINNER WILL ALSO BE CHOSEN IN EACH POST.  GIVEAWAY WINNERS ANNOUNCED MONDAY, MAY 30.